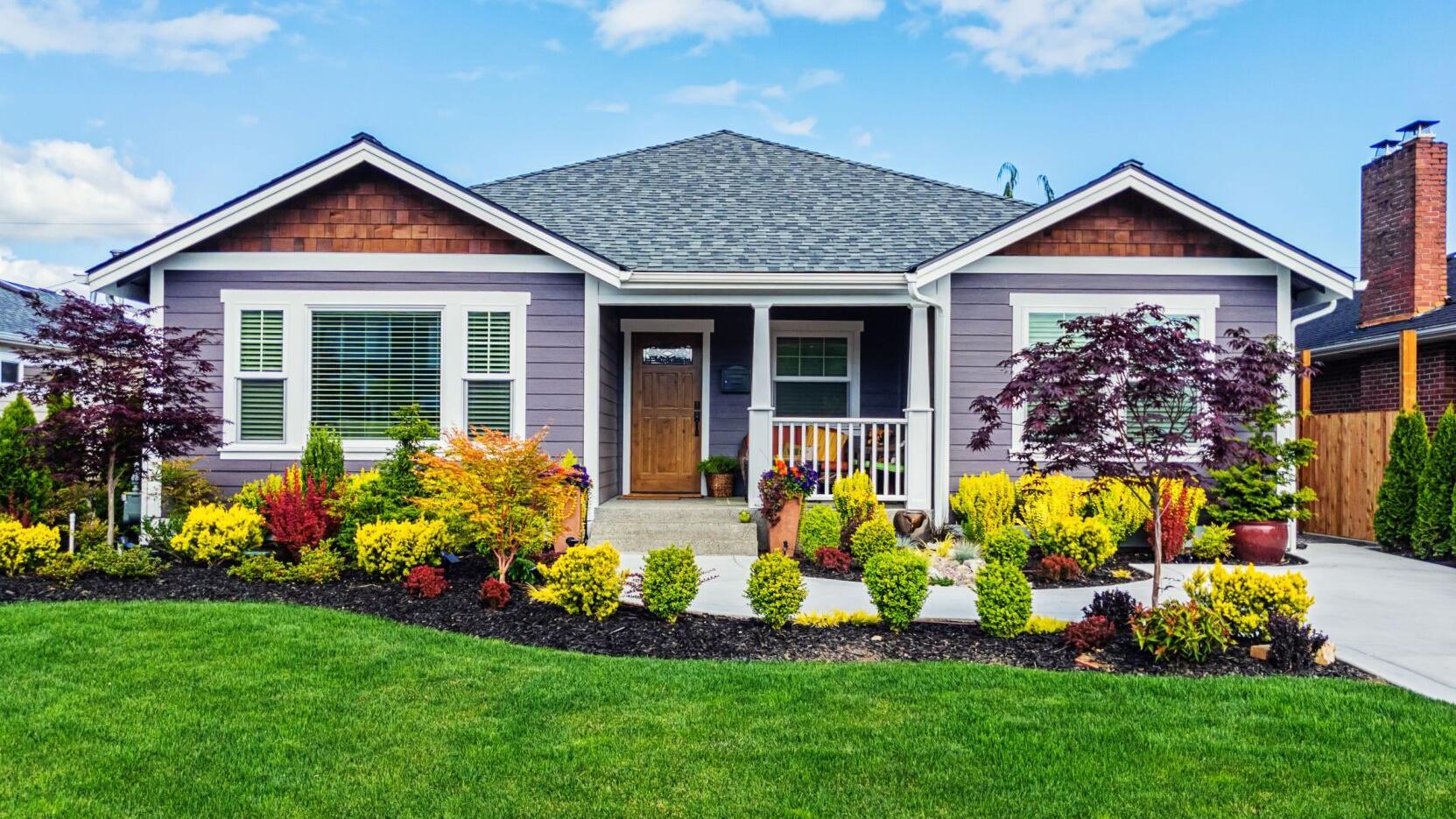 Selling your home can be overwhelming. There are endless details that need to be considered in order to attract potential buyers and make a successful sale. Our comprehensive guide will ensure you never overlook essential factors that can make a significant difference. From start to finish, we'll walk you through every step to achieve your home-selling goals.
1. Curb Appeal: First Impressions Matter
To successfully sell your home, the initial impressions are vital. The exterior of your property acts as a precursor to what potential buyers will experience inside your home. Elevating your home's curb appeal can charm and attract buyers, fueling their curiosity to explore more. It's wise to focus on simple, yet effective updates, such as a new coat of paint, well-kept landscaping, and an inviting front entrance, to enhance your home's appeal.
2. Home Staging: Showcasing the Potential
Enhance your chances of attracting buyers and establishing an emotional connection with a well-staged home. Start by creating a clean and neutral canvas that allows potential buyers to envision themselves living in the space. Declutter and depersonalize your home, rearrange furniture, add tasteful decorations, and ensure that each room has a clear purpose. With these simple steps, you'll be on your way to impressing potential buyers and sealing the deal.
3. Pricing: Set It Right
Setting the right price for your home is crucial to a successful sale. Overpricing can turn away potential buyers, and underpricing could mean missed opportunities. To establish an accurate and competitive listing price, we recommend consulting with a professional real estate agent who has in-depth knowledge of the local market. They can provide valuable insights and expertise to ensure your price aligns with current market conditions. Trust their guidance to make the most of your home's value and appeal to buyers.
4. Effective Online Presence: Maximize Exposure
In the modern era of technology, a robust online presence is essential to connect with a broader demographic of potential buyers. Capitalize on renowned real estate listing websites and social media platforms to showcase your property effectively. Opt for professional photography and craft captivating descriptions that emphasize the distinctive qualities and advantages of your home. Don't forget to incorporate relevant keywords and optimize your listings for search engines to maximize visibility.
5. Open Houses: Making a Lasting Impression
Open houses can greatly impact the success of your home sale by allowing potential buyers to experience the property firsthand and ask questions. To make the most of this opportunity, ensure that your home is in top-notch condition with all necessary repairs and maintenance completed beforehand. Create a welcoming atmosphere by adding soft music and pleasant scents, and consider providing refreshments to make visitors feel comfortable and engaged. With a little effort, you can showcase your home in the best possible light and increase your chances of a successful sale.
6. Effective Communication: Respond Promptly
In the selling process, clear and quick communication is essential. Effectively respond to potential buyer inquiries and schedule property showings promptly. Providing comprehensive information about your home can also make a positive impact on buyers and heighten their interest in your property. By being proactive and accommodating, you are more likely to have a successful selling experience.
7. Flexibility: Adaptability Yields Results
To successfully sell your home, adaptability is essential. Considering that buyers have diverse schedules and preferences, it's crucial to be accommodating whenever possible. However, being open to negotiations on the price and terms can yield a mutually profitable agreement. By being versatile, you increase your probability of capturing the attention of serious buyers who are motivated to make an offer.
8. Professional Expertise: Seek Guidance
Selling a home can be challenging, with many legal and financial considerations to navigate. Partnering with seasoned real estate professionals can greatly simplify the process, empowering you to save time and reduce stress. A knowledgeable agent brings valuable insights, handles negotiations, and guides you through every step of the selling journey for optimal outcomes. Trust the pros to help you achieve success.
Selling your home can be a daunting task, but with attention to crucial elements, you can greatly increase the chances of selling your home quickly and efficiently. By positioning your property in the best possible light and attracting motivated buyers, you can achieve your goals and secure a successful sale. Learn about the key factors that will set your home apart from the competition and make it an irresistible choice for potential buyers.